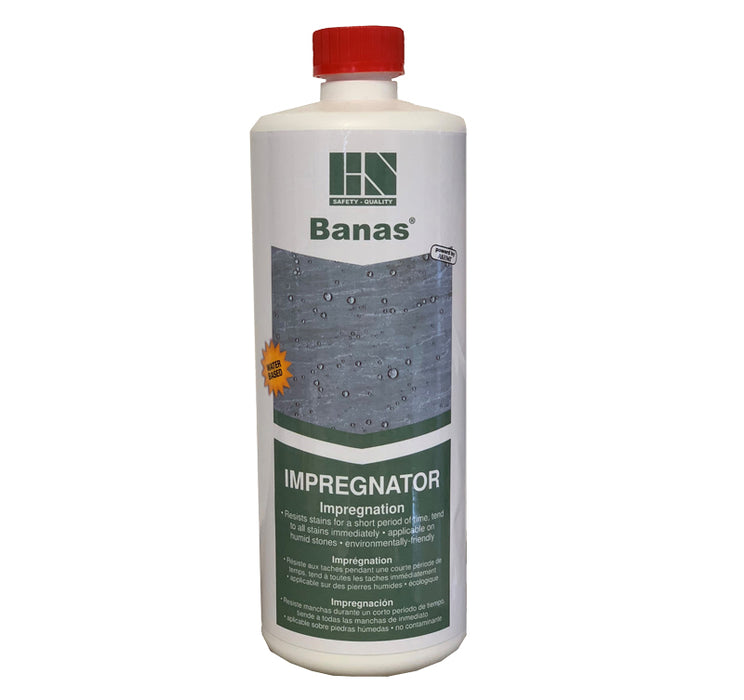 You're one step closer to your order
Whether you are a professional contractor or creating your dream yourself, let us know what you need and we'll get back to you to discuss. Our experienced staff will help you chose the most appropriate and cost effective natural stone products and accessories for your backyard, landscaping or building project.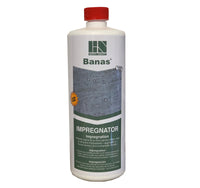 Banas Stones® Impregnator
Starting At: $46.99 Each
Size: 1000ml
Please review your product details and note that the final price is subject to change.
BANAS IMPREGNATOR is used for water and dirt repellent treatment of absorbent natural and artificial stones, terrazzo, interior and exterior ceramic and porcelain tiles. Especially suited for surfaces with residual humidity mainly outdoors and for the use in polishing lines of the stone industry. The product is free of solvents and is odorless. Neutral pH value, therefore suited for all surfaces. The color will normally not be changed. It can be used on humid surfaces with excellent results.