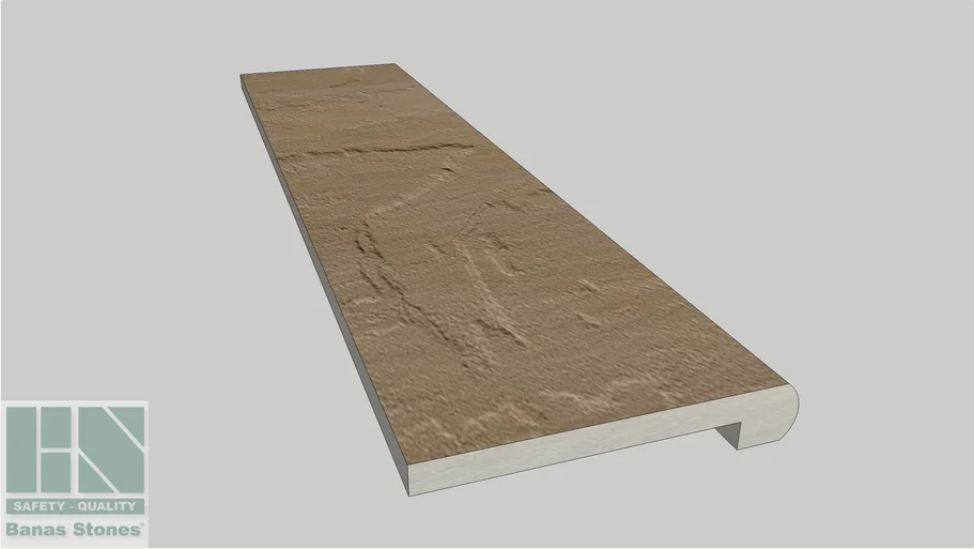 You're one step closer to your order
Whether you are a professional contractor or creating your dream yourself, let us know what you need and we'll get back to you to discuss. Our experienced staff will help you chose the most appropriate and cost effective natural stone products and accessories for your backyard, landscaping or building project.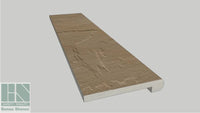 Banas Stones® Bullnose Rebated ...
Starting At: $39.09 per Sqft.
12" / 48"
Please review your product details and note that the final price is subject to change.
Bullnose Rebated Coping
Banas Stones® Rebated coping provides the finishing piece for your natural stone wall, patio or porch. Without coping, a porch will often look incomplete. With the rebated coping, you are able to achieve the appearance of a full finish coping natural hand chiseled edge while the back reduces in size to lay flat in line with our traditional flagstone and pavers. Rebated coping gives your landscape project relatively maintenance free protection while offering an additional personalization.
Banas Bronte is a hardwearing quartzite sandstone with a proven record of durability for exterior use in any climate. This fine-grained sandstone is variegated, medium reddish brown in colour and each piece has its own individual attributes including colour, texture and markings. Its colour shades will blend attractively with any surroundings. Banas Bronte is a very popular sandstone with a mixture of green, brown and natural swirls, making it a very attractive stone for indoor or outdoor applications. The variation in Banas Bronte highlights the beautiful attributes of natural stone and provides unique design capabilities.
Finish:
Top Natural, Bottom Calibrated,
Edges Rock Faced on 1 Long Side
Or 1 Bullnose on 1 Long Side
Sizes:
Standard Length: 48"
Standard Width: 12"
Standard Thickness: 1" to 2"
Other sizes available upon request