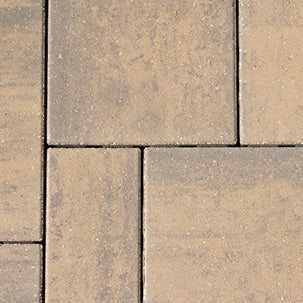 You're one step closer to your order
Whether you are a professional contractor or creating your dream yourself, let us know what you need and we'll get back to you to discuss. Our experienced staff will help you chose the most appropriate and cost effective natural stone products and accessories for your backyard, landscaping or building project.
Best Way Stone® Trevista Smooth...
Starting At: $9.89 per Sqft
Beige Mix / Cube (83.6 Sqft.)
Please review your product details and note that the final price is subject to change.
Trevista Smooth 80
The Trevista Smooth 80 paver is ideal for any driveway application by adding instant curb appeal to your landscape. Complimenting the Trevista 50 Smooth slab, this collection can be used in both vehicular and pedestrian applications, allowing for a seamless transition from the driveway to backyard.
Designed with DesignLoc surface refinement technology is a strategic mix design that produces a highly controlled and refined surface offering.
Bundle Specifications:
| | |
| --- | --- |
| Coverage | 83.6 Sqft. |
| Weight | 3077 lbs |
| Layers | 8 |
| Coverage Per Layer | 10.45 Sqft. |
| Lineal Coverage | 78ft (Sailor) / 52ft (Solider) |
Unit measurements in each layer:
Large
19.5 x 13 x 3.15 in
495 x 330 x 80 mm
Medium
13 x 13 x 3.15 in
330 x 330 x 80 mm
Small
6.5 x 13 x 3.15 in
165 x 330 x 80 mm
Please Note: Units cannot be sold separately. Purchased and sold as a random unit bundle. 
Bundle Overview:
Patterns: