You're one step closer to your order
Whether you are a professional contractor or creating your dream yourself, let us know what you need and we'll get back to you to discuss. Our experienced staff will help you chose the most appropriate and cost effective natural stone products and accessories for your backyard, landscaping or building project.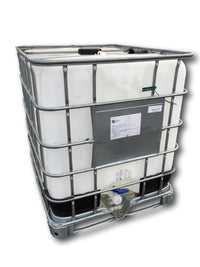 IBC Water Tote with Cage
Starting At: $199.99 Each
Size: 1000L
Please review your product details and note that the final price is subject to change.
IBC Water Tote with Cage
An IBC water tote is a large, reusable container designed for the transportation and storage of liquids, including water. It has a capacity of 1000 liters or 1200 liters and is constructed from high-density polyethylene or other durable materials.
The IBC water tote features a metal cage that surrounds the container, providing stability and protection during transport and storage. It is also equipped with a valve at the bottom for easy dispensing of the contents. It can be easily moved using a forklift or pallet jack, and its compact design makes it ideal for space-limited areas.
All totes are used and food grade. Totes may vary from photos and are final sale.
All dimensions are approximate:
Height: 35" - 45"
Length: 48"
Width: 42"