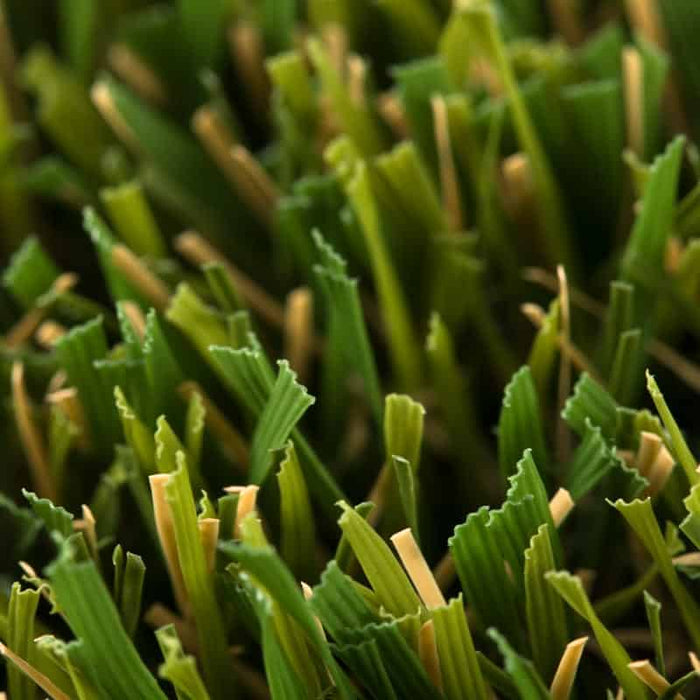 You're one step closer to your order
Whether you are a professional contractor or creating your dream yourself, let us know what you need and we'll get back to you to discuss. Our experienced staff will help you chose the most appropriate and cost effective natural stone products and accessories for your backyard, landscaping or building project.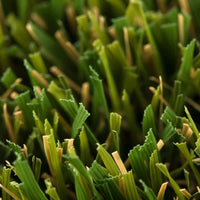 Rymar® Tri-blend 50
Starting At: $4.59 per Sqft.
Size: Per Sqft.
Please review your product details and note that the final price is subject to change.

Tri-blend 50
For use in moderate to heavy traffic. The Triblend 50 is designed with Multi 3D shaped fibers. "W", "V" and Flat shaped fibers create a durable surface that looks and feels very natural. Triblend is enriched with bi-colour thatch system to create stability and support.
Total Product Weight: 77 oz

Face Weight: 50 oz

Backing: 27 oz Polyurethane

Colour: Emerald / Olive Green/Sand

Pile Height: 1.5"

Yarn Type: Flat, W and V Shape w/ Tan/Green Thatch Layer
RECOMMENDED USE / MAIN APPLICATION
Landscape / Playgrounds / Rooftop / Deck Overlay / Multiplay Surfaces

Moderate to Heavy Traffic
MAIN ADVANTAGE
Designed to truly replicate grass

1.5" blade height to achieve a natural appearance

Uniquely formulated polyurethane coated backing provides greater seam strength and durability 

Heat and frost resistant, UV stabilized

No harmful environmental effects

Non-flammable, ant-acid yarn resistant to chemical attack
Please Note: All grass comes only in a width of 15' by your choice of length (minimum of at least 5' is required). There is a $15 cutting fee applied to anything less then a full roll.