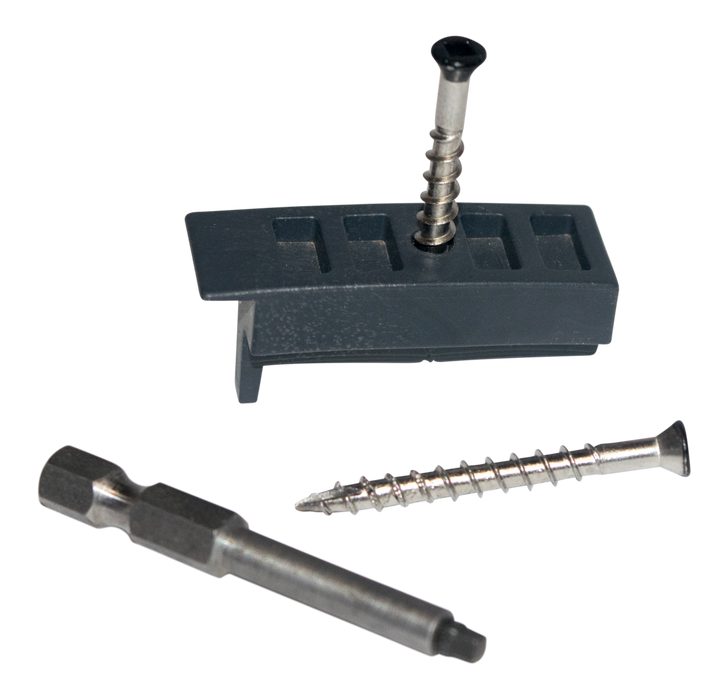 You're one step closer to your order
Whether you are a professional contractor or creating your dream yourself, let us know what you need and we'll get back to you to discuss. Our experienced staff will help you chose the most appropriate and cost effective natural stone products and accessories for your backyard, landscaping or building project.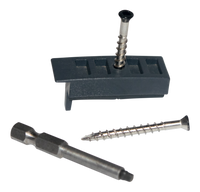 TruNorth Decking® Slide & Go Cl...
Starting At: $117.99 Each
Size: Clip Kit (Contains: 250 Clips 250 Screws 1 Bit)
Please review your product details and note that the final price is subject to change.
Slide & Go Clip Kit
Are you looking for the most seamless composite decking installation process available for your deck? Unlike universal clips, TruNorth Decking's exclusive Slide & Go fastening clip system fits perfectly into the grooves of both our Accuspan and Enviroboard decking adding beautiful and durable stability to your deck. And because the fit is perfect, your deck will be level, smooth, and safer for bare feet and paws. For a deck that is easier to install and that will look its best for longer, choose TruNorth Composite Decking with Slide & Go Fastening Clips.
Our Slide & Go fastening clip system allows for easy installation and these great benefits:
Easy installation
No visible screws
Consistent gaps between boards
Safer for bare feet and your pet's paws
Single boards can be removed, flipped, and adjusted if needed
Reinforced plastic that never rusts
Superior hold for secure deck boards
Made to exactly fit our boards (not a universal clip that fits "just okay")
Used for the grooved edge
TruNorth Accuspan and Enviroboard series of decking boards
Tight fit for reduced lateral movement and added stability
Concealed deck fasteners create a smooth deck surface
Durable materials for long-lasting strength