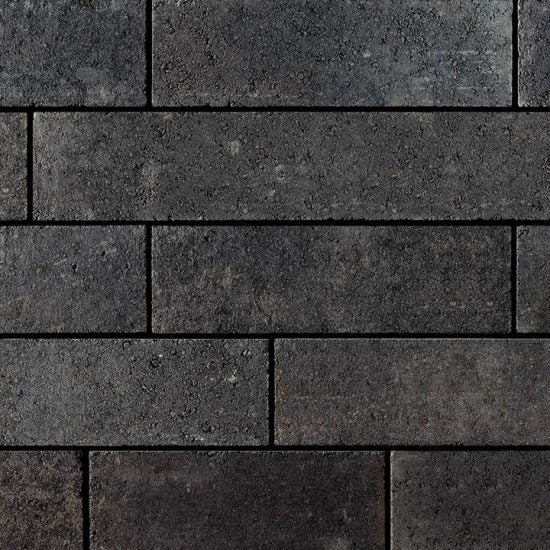 You're one step closer to your order
Whether you are a professional contractor or creating your dream yourself, let us know what you need and we'll get back to you to discuss. Our experienced staff will help you chose the most appropriate and cost effective natural stone products and accessories for your backyard, landscaping or building project.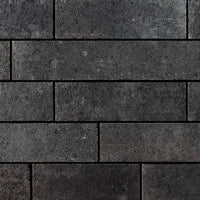 Unilock® Lineo Dimensional Stone
Starting At: $23.69 per Sqft.
Midnight Charcoal / Cube Random Bundle (29.93 Sqft.)
Please review your product details and note that the final price is subject to change.
Lineo Dimensional Stone
The simple design of Lineo Dimensional Stone makes it a popular choice for contemporary walls, pillars, fire features, grill islands and other vertical features.  Sold in a 4-stone random bundle, with the largest unit 24" (61cm) in length, all the sizes contribute to the long, linear look.  Spacer strips, sold with the random bundle, ensure even separation between each unit and create shadows that help define each stone.  
Unit Dimensions:
XL RECTANGLE
600mm x 100mm x 200mm
23 5/8" x 3 7/8" x 7 7/8"
LARGE RECTANGLE
500mm x 100mm x 200mm
19 3/4" x 3 7/8" x 7 7/8"
RECTANGLE
400mm x 100mm x 200mm
15 3/4" x 3 7/8" x 7 7/8"
SMALL RECTANGLE
300mm x 100mm x 200mm
11 7/8" x 3 7/8" x 7 7/8"
Bundle Specifications:
Lineal Coverage Per Bundle (Solider)
 8

9.06 ft

Units
63
Units Per Face Foot
2.10
Weight
2737.8 lbs
PILLAR UNIT
400mm x 100mm x 200mm
15 3/4" x 3 7/8" x 7 7/8"
Bundle Specifications:
Lineal Coverage Per Bundle (Solider)
 

79.20 ft

Units
60
Units Per Face Foot
1.49
Weight
2434 lbs