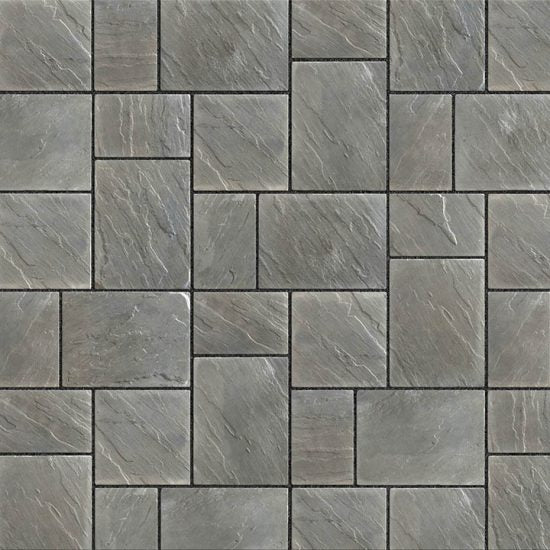 You're one step closer to your order
Whether you are a professional contractor or creating your dream yourself, let us know what you need and we'll get back to you to discuss. Our experienced staff will help you chose the most appropriate and cost effective natural stone products and accessories for your backyard, landscaping or building project.
Unilock® Richcliff 60mm
Starting At: $15.99 per Sqft.
Cube / Dawn Mist
Please review your product details and note that the final price is subject to change.
Richcliff 
Inspired by the texture of natural cut flagstone, Richcliff offers superior durability and timeless appeal for patios, walkways, and even driveways when utilizing the Random Bundle. A multitude of stone textures were cast using Reala™ Technology, which ensures that finished projects will have a completely random, and natural appearance. And unlike natural stone, which can crack, split and fade, Richcliff is virtually indestructible. Ultima™ Concrete Technology makes Richcliff up to four times stronger than conventional poured concrete. A new large rectangle size is now available for use on its own or in combination with the traditional 3-stone random bundle for expanded patterning options and a larger scale look. 
Unit Dimensions:
RANDOM BUNDLE - (Units cannot be sold separately. Purchased and sold as a random unit bundle)
RECTANGLE
226mm x 300mm x 60mm
8 7/8" x 11 7/8" x 2 3/8"
SQUARE
226mm x 226mm x 60mm
8 7/8" x 8 7/8" x 2 3/8"
SMALL RECTANGLE
150mm x 226mm x 60mm
5 7/8" x 8 7/8" x 2 3/8"
Bundle Specifications:
| | |
| --- | --- |
| Coverage | 90.30 Sqft. |
| Coverage Per Layer | 11.29 Sqft. |
| Layers | 8 |
| Units  | 160 |
| Weight | 2472 lbs |